In Development
Best Evidence
A Scottish police detective is called back from a forced early retirement to save a kidnapped child from sex traffickers.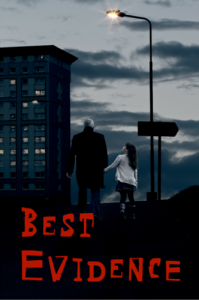 Dishonoured police detective, Frank Meachan, lives a life of self-recrimination and guilt, trying to forget past mistakes that cost him his career and his best friend his life.  The convicted killer, who Meachan put away five years before, unexpectedly offers a deathbed confession that could save a recently abducted girl's life. Unwittingly, Meachan is drawn back into the sordid world he left behind and must face his own personal demons and a cleverly laid trap with lethal intentions.
Written by: Police Scotland, Detective Chief Inspector (retired), Ronnie Mackintosh. 
Director: Kirsten Cavendish

(Photo by: J C Mackintosh)
---
Dangerous Days
Two escaped British POW's find themselves inextricably entangled in the fate of a German village and must put their own escape plans aside to ensure the safety of former enemies.
(Based on a true story)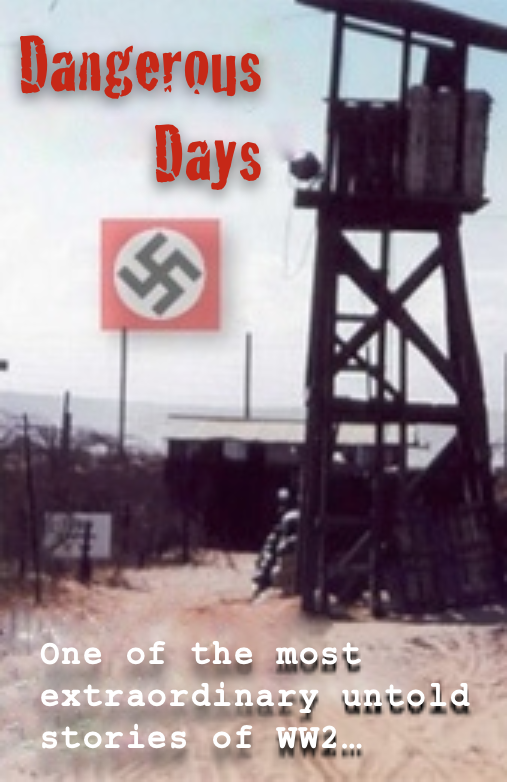 BAVARIA, Early 1945. In the waning days of World War II, with defeat inevitable, the Germans evacuate two thousand British POW's from Camp Oflag VIIb and march them toward Hitler's "Eagles Nest" where they plan to hold them as hostages. During the chaos of a friendly-fire incident in which Allied fighter planes kill 14 of the POW's, two British officers escape from the march and make their way to the nearby village of Bohmfeld, looking for safe shelter.
The German civilians in the village are divided. Some are diehard Nazis; others are fed up with Hitler's war and just want it to end. Captured French soldiers work in the farm fields during the day, guarded by German "home guard" soldiers.  By sheer luck, our two British escapees are discovered by a sympathetic Frenchmen who offers them a place to hide.
There is danger all around. The American bombs and artillery draw ever closer as ruthless squads of SS prowl the area looking for escaped POW's or German deserters.  Unexpectedly, a local German Wehrmacht officer, fearful for his troops' wellbeing, surrenders to the two British escapees.   They suddenly find themselves in command of 60 armed German troops and 300 French Prisoners of War.  With their fate in jeopardy, the British, French and Germans join forces to save the village from a ferocious attack by the desperate and blood-thirsty SS. 
Executive Producer:  Michael Deeley.
Producers: Kirsten Cavendish, John V. Fante                                     Richard Weston-Smith.
---
Hometown Glory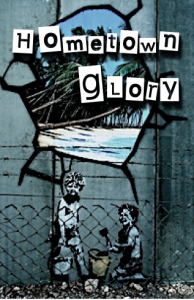 Two small-town Irish lads, looking to better themselves attempt a criminal career path with hysterical and unexpected results.

Jim and Tom (20's), two life-long friends, are trapped in their small Irish hometown with no jobs, no girls and no prospects. Just when they think it can't get any worse, the corrupt local policeman, Sgt Murphy, a modern-day Fagin, snares our lads in a web of drug dealing and extortion. Faced with an ultimatum from Murphy, they suddenly have an urgent need for a large amount of cash. What follows is a comedy of error and dysfunction that only proves that crime doesn't pay.
Or does it?

Producers:  Kirsten Cavendish,  John V. Fante
Writer:  Sean Ryan
---
The Return

After 20 years in prison for a double murder, Vincent Baines returns to his home town to confront the cop who put him away.
Baines has served his time, but has he learned his lesson?   Beneath the surface there are the memories of betrayal and a crime of passion that compel him to head back to the small town in the San Joaquin Valley where his life changed forever.
He arrives at the familiar, but modest house of Tamblin, the now-retired cop who ran him in all those years ago.  It's every cop's nightmare to have a parolee show up on the doorstep, though this time it seems these two were once good friends.  But there's still a mystery to solve.
Director:  Kirsten Cavendish
Writers:  Adrian Moss & Kirsten Cavendish
---
Born Beautiful
A cosmetic surgeon must complete six impossible tasks in one month to prove his attractiveness after he sues a beautiful people website that rejected him for membership.
Jim Evergreen, a straight 'A' student, has never had to struggle in life. As a successful cosmetic surgeon who can transform anyone into a thing of beauty (assuming they have the means), he's never short of friends or praise about his abilities. But there's one part of life he's failing in – dating.
Born to seriously ugly parents, he's stayed true to the gene pool. One drunken night, after yet another disastrous blind date, he takes an online beauty test to see if he can qualify for membership on a beautiful people website.
After uploading a photo of himself to the site, he's stunned when he's accepted as a member. He brags to his close male friend shortly after that he's been accepted to THE most exclusive beautiful person website in the country.
However, a day later, his confidence is shattered when he receives an email apologising for any inconvenience and explaining his acceptance was down to a clerical error. Jim doesn't take this lying down and, to save face with his friend, he sues the website.
In court, after much deliberation, a mischievous judge rules that Jim can stay on as a member only if he completes six beauty 'labours' within one calendar month.
These include modeling on a Paris catwalk for a top fashion designer; achieving 1 million likes for his profile photo on Facebook; reducing his waist size to 30 inches; getting the famous Cornwall Peacock to fully extend its feathers (an indisputable globally recognised sign of absolute beauty); having a woman proactively give him her number in a bar; and receiving a passionate kiss from a Hollywood legend. However, if he fails, he loses his business.
Director:  Kirsten Cavendish

Written By:  Guy Fee
---
The Perfect Wedding
An English Wedding, an irish country-house hotel and a bridegroom with a HUGE problem. (Based on the internationally acclaimed stage play 'The Perfect Wedding" (written by Robin Hawdon & published by Samuel French Ltd)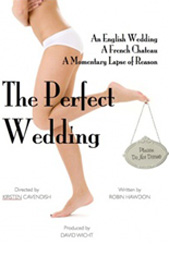 A bridegroom wakes on his wedding morning in his own bridal suite, with his bride-to-be about to arrive at any moment, and finds a strange girl in bed beside him.  What's more, she's an extremely attractive girl whom, in the depths of his post stag-night hangover, he can't remotely remember even having been introduced to. Worse, during the ensuing panic to get the stranger dressed and out of the way, the bride arrives and the girl becomes trapped in the bathroom. The only way out of the dilemma, in the groom's mind, is to persuade the best man to pretend that the hidden girl is indeed his girlfriend.  This diffuses the crisis only until the best man's real girl friend arrives.  By the time the bride's parents and half the hotel staff get in on the act, the chaos reaches nuclear proportions!
The play 'Perfect Wedding', which has inspired the screenplay, has already provoked gales of laughter around Europe and across America. It is that rare combination – a riotous comedy and a touching love story.
Extracts from the international stage reviews:-
'….funny without being deep, titillating without being dirty….warp-speed back-and-forth dialogue as characters skitter and scamper through this maze of a sit-com…. the full-house audience roared with delight.'   (Green Bay Gazette)
'….the audience is left aching with laughter…. It makes for a crazy, wonderful evening.'   (Germany – Bonn Schaufenster)
'…. a splendid evening in the theatre…. met with lengthy applause and shouts of approval.'   (Austria – Vienna Donnerstag)
'The whole show reminded me of a cross between Fawlty Towers and a Whitehall Farce… forget the wedding album, this is one scrapbook you'll never tire of looking at.'   (U.K. – Derbyshire Times)
Director: Kirsten Cavendish,  Producer: Kirsten Cavendish
---
Scooterman – based on the Short Film.
Scooterman – You drink, We drive!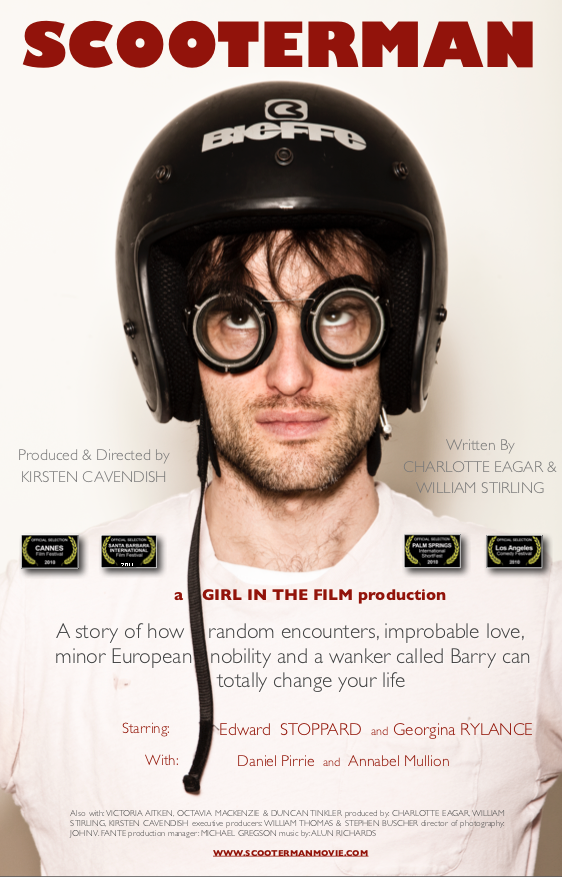 Into the London of splendid gallery openings, dinner parties and weekends in the country, rides Scooterman – impoverished writer and champion of the inebriated dinner guest. Under far from ideal circumstances, he meets the beautiful and trusting Daisy, who disappointingly lives with Barry, a serial philanderer and all-round shit. Daisy realises that knights in shining armour come in all shapes and sizes. But the path to true love is never easy …. and both Daisy and Scooteman have to reinvent themselves to find it.

Producers: David Wicht & Kirsten Cavendish

Story By: Charlotte Eagar & Willy Stirling
---
Fate's Highway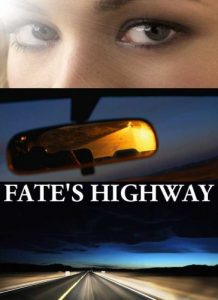 Rachel is young and beautiful and believed  her fairytale love affair with a country music singer would last forever.  But when she's suddenly thrown out on the street, like a "worthless piece of trash", she has to face the hard facts that her entire world is crashing down around her.  Frightened, alone and heartbroken, she unwittingly is confronted by a sadistic killer where her strength and moral courage are put to the ultimate test.   She fights not only for her survival but that of an innocent child.

Producers:  Kirsten Cavendish,  John V. Fante

Writer:  Keith Blackwell